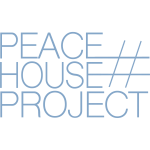 The project is designed by Emell Gök Che, in cooperation with LivingCon, a manufacturer of smart modular timber buildings. The peace house is not just a house designed for one to live in, but is also the development of a conceptual framework of peace. How can we design a new way of living that doesn't confine to space, instead focusing on peace, community, sustainability, and functionality?
The first peace house is an 18 sq meter tiny house including a patio, which is designed to be energy efficient, utilizing environmentally friendly materials, avoiding plastics and sustainable appliances to create a solitary, static and healthy space for reflection. The peace house is an invitation to explore what peace means to you and is a frame for the process of finding out the necessity for that peace.
Sort term impact
A transformation is taking place in the home and the ability to have a home at all. Therefore, the supposed trend of a 'tiny' house is not a trend at all but a reaction to the lack economic possibility of property ownership and increasing awareness of environmental devastation not only for the short-term impact of paying less for energy, but the long-term impact of reducing one's own ecological footprint. As cities grow larger and migration drive those willing and unwilling to leave their homes to places with employment, it is more important now than ever to use space to its maximum potential and offer the opportunity of affordable housing. While the price for such a tiny house has not reached the lows price levels that would allow the poorest of a community such housing, the goal is to keep developing the materials and sustainable appliances to allow a practical space reproduced for more affordable prices.
While there are many practical advantages to a tiny house, there are also just as many positive social benefits. Younger generations are increasingly aware of the unrealistic goal of owning property and wonder whether the rising costs and lower wages means an increase in social divisions between those who can afford to buy and those who cannot. Therefore, the ability to build a tiny house is not only cheaper than owning a home in the most practical sense but gives the owner a sense of independence from the tight housing market and independence from consumer goods harmful to the environment. A tiny house declutters life down to the essential with a design that offers inspiration and beauty. The peace house design brings the practicality of a straightforward architectural design with an interior that offers much more than just sustainable materials, it offers a search for meaning and happiness within an interior that explores what people need to live and find peace.
LivingCon brings their expertise of sustainable solutions to merge with a meaningful design concept by Studio Artemell to develop the tiny house movement into a movement that will give people the space to pursue peaceful lives and pass that sense of peace to the community around them. The development of affordable, sustainable, efficient housing is not only important for the individual that wants such a home but the community. The peace house not only uses sustainable solutions within the house but seek to develop an exterior that uses the abundance that natures offers as well a creating a small patio option that allows a closeness to nature by having a green space to grow food or relax in the surrounding environment.
Long term impact
The first peace house will integrate every detail that offers sustainable and efficient solutions such as solar panels, water systems that reuse and clean water, heating through solar panel energy, materials that are adaptable to different temperature conditions, using building materials that are accessible, and if plastic must be used in cables then completely recycled plastic. The house will have a long-term effect on developing homes with long-lasting materials, energy efficiency, smart use of space, and a refined interior with a harmonious balance of functionality and comfort. Emell Gök che's personal design philosophy is to create an inspirational atmosphere for people to thrive in. The psychological effect of the surrounding on those who are present within is of utmost importance to the whole concept of a room. Design is not about filling a room with things and colors but rather more with the emotions and aspirations of the people inside, which goes way beyond the walls. The most important factor in the design process is the ambition to go beyond simply different but to design with feeling and purpose. The design is built on the idea that while world peace as a concept is vast and intangible, that inner peace is not, and the development of such a design within the peace house will strive to reach closer to the inner peace that extends outward.
Once more and more peace houses are created then the process of building such a house will become easier and more affordable because of the increased importance of practicality and efficiency in homes. The analogy of many widely used appliances can explain the impact we would like to have with the peace house. For example, the small and simple appliance of a toaster is not a necessity in every home, but once consumption for such an item increased in supply, now such an appliance is affordable and easy to find, Therefore the goal of creating the standard of peace house as a necessity for the community and the environment will become easier and more affordable for those who need it. Of course, an appliance is nothing like the scale that this project will build but a global housing market that doesn't have such practical and affordable solutions with a focus on environmentally conscious materials, the peace house could be the opportunity for that and more.
Peace concept
The world in which we now live is overwhelming. In contemporary society, people are focused on so much and at the same time so little. The world is vast and yet fits in our pocket. Therefore, the central question in this project is what do we really need in our lives to live peacefully? Those questions are explored through reflection and are tied to our inner peace. We find a house and turn it into a home based on who we share our lives with and the materials we fill a space with. However, why not build a space around us that inspire us to think about peace? The peace house is not just a house designed for one to live but is also the development of a conceptual framework of peace. How can we design a new way of living that doesn't confine to space, rather focused on peace, community, sustainability, and functionality? A personal temple of peace.